Continuous operation since 1932 as a general mechanical construction company has produced a corporate project list of significance.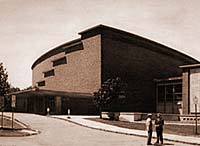 Quackenbush Co., Inc. has successfully completed high-profile and extremely complex construction projects. One of the first such projects was the installation of heating and air conditioning systems for the internationally renowned Kleinhan's Music Hall in Buffalo, New York, in 1940.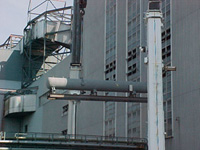 Our tradition of accomplishing difficult and high profile projects continues today. Our on-time and within-budget performance plus proactive problem solving have served our customers well for over 68 years.
To ensure prospective clients have an accurate view of the diversity of the company's experience and project history, follow the links at left to view highlights of projects completed by Quackenbush Co., Inc.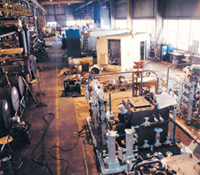 Quackenbush Co., Inc. operates its own pre-fabrication facility. With over 40,000 square feet of floor space available, the company is well positioned to meet the growing need and demand of clients to complete the assembly of complex production skids. Our fab shop is extensively used for prefabricating piping spools and equipment modules to assist in quality on-time jobsite installation throughout the northeastern United States. The facility also has electrical and mechanical systems to perform full compliance testing to document performance of skids. Easily accessible to the interstate highway system and situated close to a large regional rail multi-modal facility, the company can ship finished projects by any means selected by the customer.